Channel Magnet Supplier
Neodymium channel magnet gets its name exactly from its structure, which is characterized by mounting holes on various surfaces.
Neodymium channel magnets are stronger than ceramic channel magnets or standard neodymium block/rod shapes because the steel channel concentrates most of the magnetic field on one side of the magnet. They are plated with three layers of Ni-Cu-Ni and use an electrolytic process for maximum protection against oxidation and corrosion.
Neodymium channel magnets can be used in both indoor & outdoor applications, they are ideal for industrial & consumer mounting holding & fixing applications where high-magnetic strength is required.
Dongguan KENENG International Trading Co., Ltd has strictly QC from raw materials to output products, which is a channel magnet supplier in China. We have MSDS /ROHS/REACH/ISO 9001 certificates and have 15 years experiences in neodymium channel magnets design and manufacturing. We have won good reputation in this industry for our excellent and stable quality, prompt delivery and fast response .
Neodymium Channel Magnet Display
Custom Neodymium Channel Magnet
We can custom neodymium channel magnet. Non-standard magnet products can be processed and customized according to customers' requirements. Our Neodymium and Ferrite channel magnets are encased within a secure steel shell, with either countersunk or through-hole fixing and are extremely versatile for use in mounting or securing, in door latches and for holding signage and banners.
Our neodymium channel magnets are sintered for optimal magnetic strength and axially magnetized (the magnetism direction is along the axis of the magnet from the north to the south poles).
See the below drawing for your reference.

Various Shapes of KENENG's Custom Magnet
If you have any needs, please contact KENENG, we will provide you with the best quality service.
Types of Custom Neodymium Channel Magnet
NdFeB channel magnets have a through hole in the center, which makes it easy to fasten the magnet where high holding force is required.
The channel magnet is named for its structure. Its working principle of it is the same as that of the round can magnet. It conducts the magnetic field strength through the steel groove, so that the holding surface has an alternating pole pattern, so as to obtain a higher holding force.
KENENG is a professional manufacturer of single-sided magnet, rubber magnet, ferrite black magnet, ring strong magnet, circular strong magnet, square strong magnet, screw hole strong magnet, straight hole strong magnet, countersunk strong magnet, strip strong magnet, trapezoidal strong magnet, special-shaped strong magnet, and so on, and has a complete and scientific quality management system. Our company is recognized by the industry for its integrity, strength and product quality.
If you need to custom neodymium channel magnets, you can choose different materials(except neodymium, you can also choose ferrite), size, finishing, etc. The specific parameters you can choose include:
Size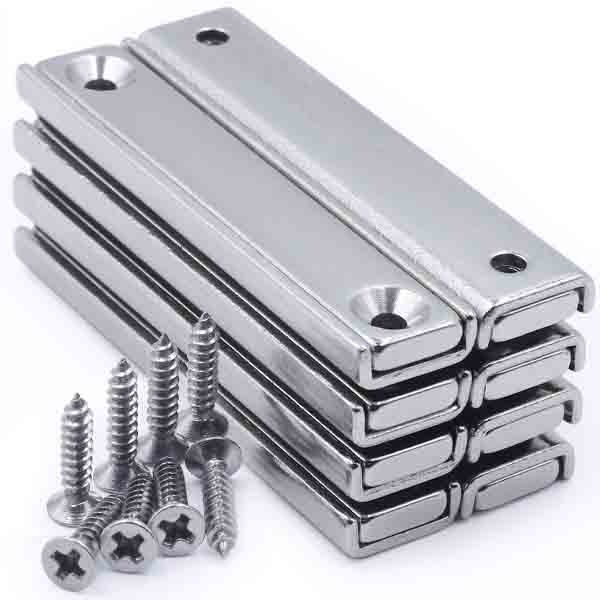 Materials we Custom Neodymium Channel Magnet
Here is an introduction to magnets ferrite magnet and neodymium magnet.
Ferrite Magnet Manufacturer & Wholesale…
Neodymium Magnet Manufacturer & Neodymium…
Related Magnets Products
Channel Magnet Supplier
As a channel magnet supplier in China, KENENG specializing in the manufacturing of various kinds of magnetic materials, ndfeb, ferrite, soft rubber, etc.
Main materials: N33 , N35, N38, N40, N42, N45, N48, N50, N52;
Main shape: round, square, block, arc, trapezoid, etc.
Our channel magnets offer excellent value with strong pull strength. The innovative channel design with steel casing greatly increases performance. They are commonly used around the home and for holding machine parts in place.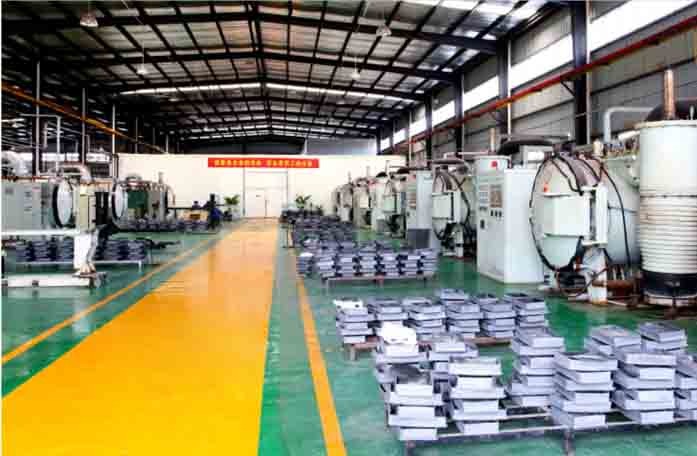 Application industries of Neodymium Channel Magnet
For example
FAQ of Neodymium Channel Magnet