Compression Spring Manufacturer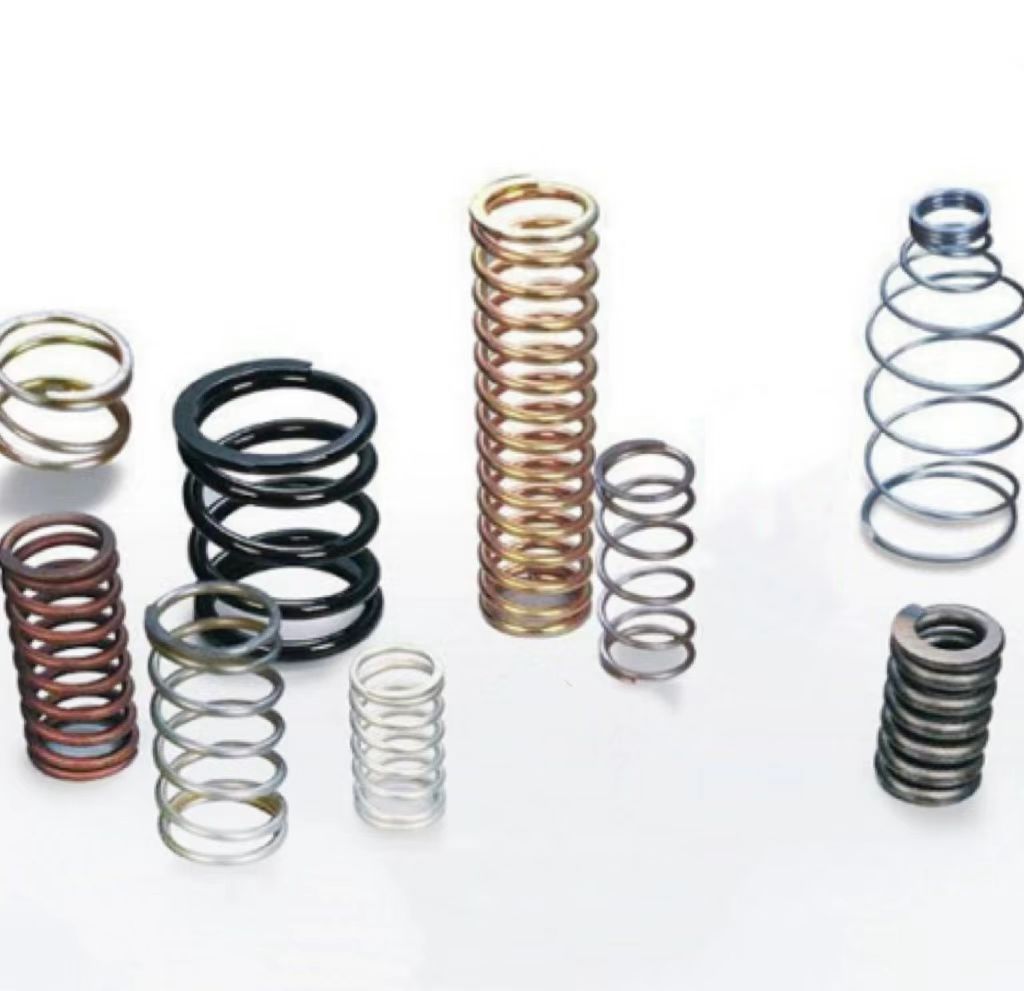 Compression Spring Manufacturer & Supplier
KENENG is a compression spring manufacturer that specializes in the design and production of stock and custom compression springs in a variety of sizes and configurations. We offer a variety of materials, lengths, surface finishes, end and spacing configurations, and certifications. We also stock many standard sizes of industrial compression springs, small compression springs, conical springs, helical springs, etc. Welcome customers from home and abroad to negotiate business with KENENG!
As one of the most common spring configurations manufacturers use for enhanced functionality, compression springs appear in a variety of industries including general industrial, automotive, medical and technology, aerospace, and more.
Compression Springs Display
Custom Compression Springs
In addition to being able to manufacture and sell standard stock compression springs, KENENG can also custom compression springs. Custom content includes materials, sizes and styles, variable pitch, and more.
Non-standard spring customization requires customers to coordinate design and production with us. The material, wire diameter, size and special processing technology of the spring should be selected according to the actual use environment, installation space, and pressure.
When ordering, please inform the following basic information, so that the drawings and samples can be processed and customized. If there is no drawing, please send us the specification.
Specifications: wire diameter, OD (outer diameter) or ID (inner diameter), free length, number of coils, number of active coils.
Technical requirements: Turing direction (left/right hand), material (music wire, spring steel, stainless steel, carbon steel, copper/brass, Ti/Ti alloy, Monel, Hastelloy, Inconel, etc), surface finishing (black oxide) , plating (zinc, nickel, tin, gold, silver), phosphating, shot peening, powder painting, color coding, sandblast, etc), spring force, end type (closed, grounded, closed and grounded, open)

If you have any needs, please contact KENENG, we will provide you with the best quality service.
Custom Compression Springs Case
Below are some custom compression springs case products produced by KENENG.
Types of Custom Compression Springs
We are a compression spring company that can provide you with a variety of customization options. You can refer to the following parameters. If there is no specification you need in the form, you can contact us, and professional customer service will serve you.
Materials We Can Custom Compression Springs
KENENG can customize the materials of compression springs including: carbon steel, stainless steel, copper alloy, super alloy, Titanium.
Below are descriptions of these materials.
The Order Process of Custom Compression Springs
Receive Inquiry
Feasibility study & quotation
Offer is accepted by customer
Confirmation on order details
Signing
Receive deposit
Design & make the die
Mold test, make ,samples
Sample approval, mass production
Receive balance
Delivery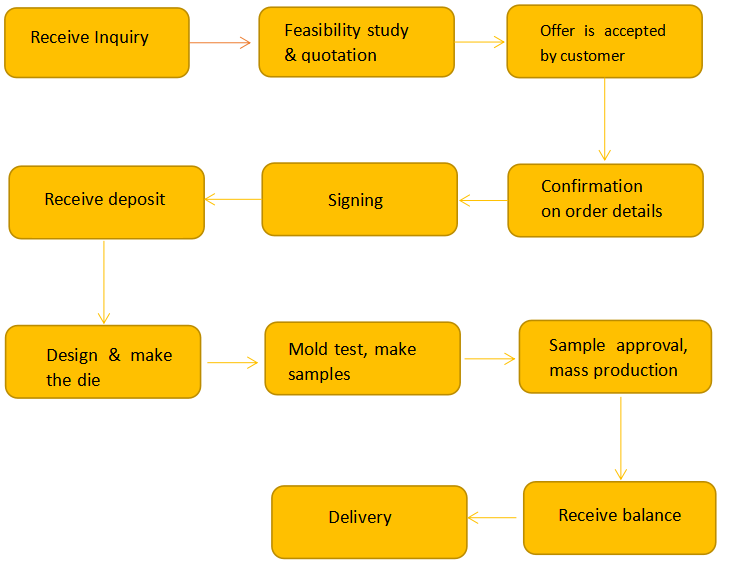 Compression Spring Supplier & Manufacturer
KENENG is a leading custom compression spring manufacturer in China. KENENG has been focusing on spring design, research and development, production, manufacturing and surface treatment for 17 years. It can process and produce various 0.1-90mm compression springs.
Small Compression Springs Supplier
KENENG can produce small compression springs. The wire diameter of small compression springs is about 0.1-50mm. You can put forward specific requirements or drawings, and KENENG will serve you and produce the most suitable small compression springs for you.
Conical Spring Manufacturer
KENENG can manufacture non-standard customized conical springs. Different materials (stainless steel, carbon steel, spring steel…) and surface treatment (galvanized, silver-plated, oxidized…) can be selected according to your requirements. According to your requirements, we will produce conical springs that meet your needs.
Helical Spring Manufacturer
Helical springs include compression springs, extension springs, and torsion springs. Of course, all three types can be produced by KENENG. You only need to provide your drawings or usage requirements, and KENENG will do the rest of the recommendation or manufacturing process for you!
Advantages of KENENG(as a custom compression spring manufacturer)
1. Can produce compression springs, extension springs, torsion springs, disc springs, die springs, battery springs, volute springs, wire spring, flat spiral springs, special-shaped springs, etc.
2. KENENG has complete production equipment and testing equipment. It has various specifications of fully automatic computer spring coiling machine, computer spring grinding machine, continuous mesh belt quenching furnace, tempering furnace, spring tension and compression testing machine, spring fatigue testing machine, and a complete set of spring hot coil equipment.
3. Advanced production technology.
4. Very competitive price, excellent service and high-quality spring products.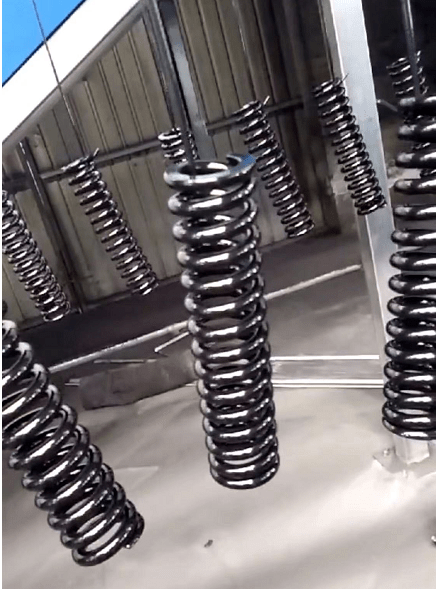 What Processes Can We Use to Produce Compression Springs?
About CNC Machining CNC machining refers to a machining method that processes parts on a CNC machine and uses digital information to control the displacement of parts and tools. KENENG…
Production Equipment for Compression Springs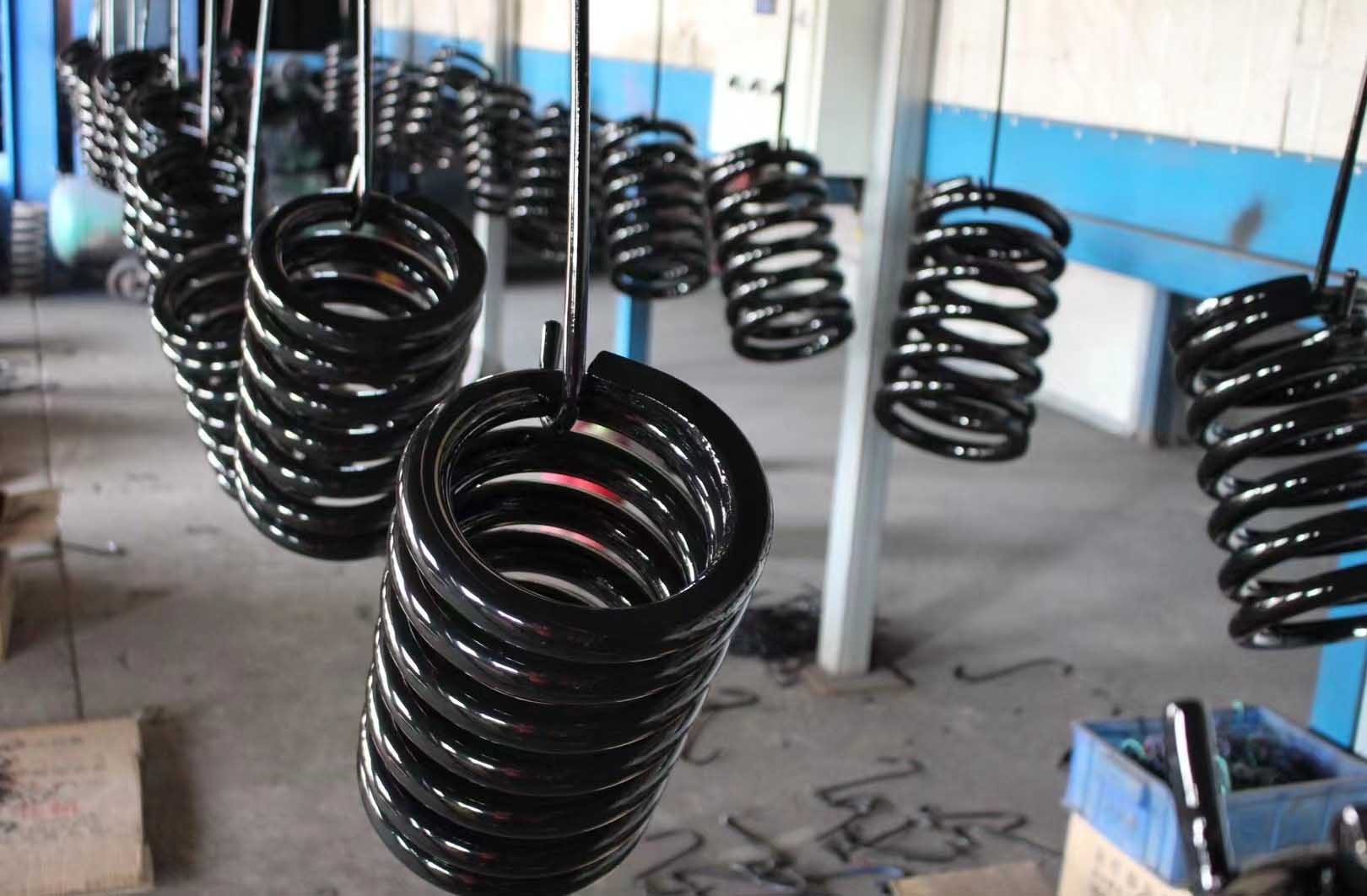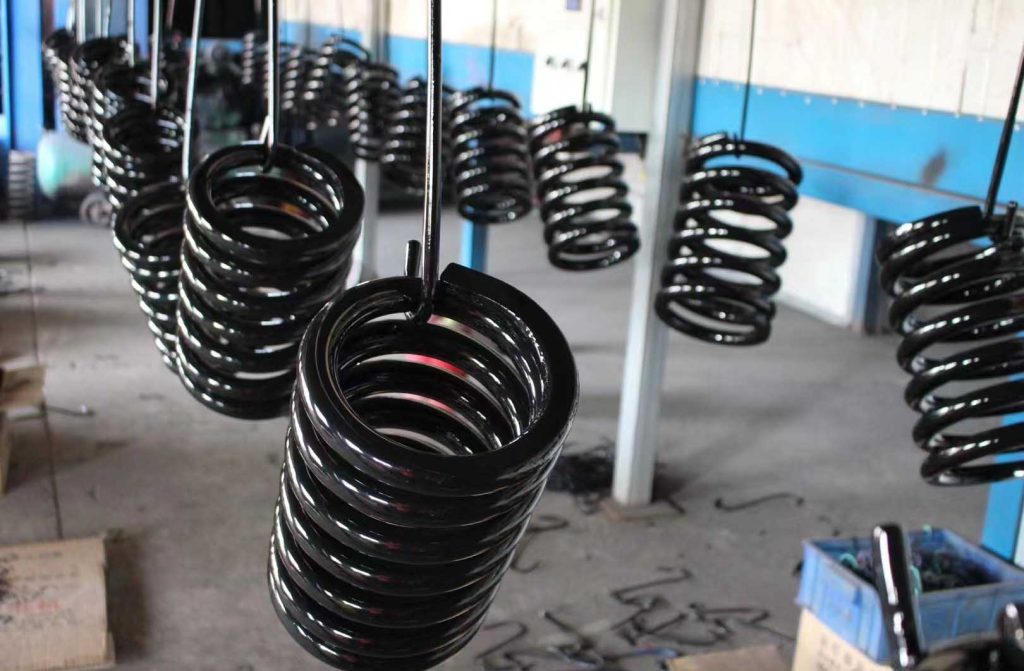 Application of Compression Springs
For Example: Compression Springs are available in daily necessities, various lamps, electrical switches, fitness equipment, hand tools, car parts, and many more.
Related Springs Products
News of Compression Springs
FAQ of Compression Springs