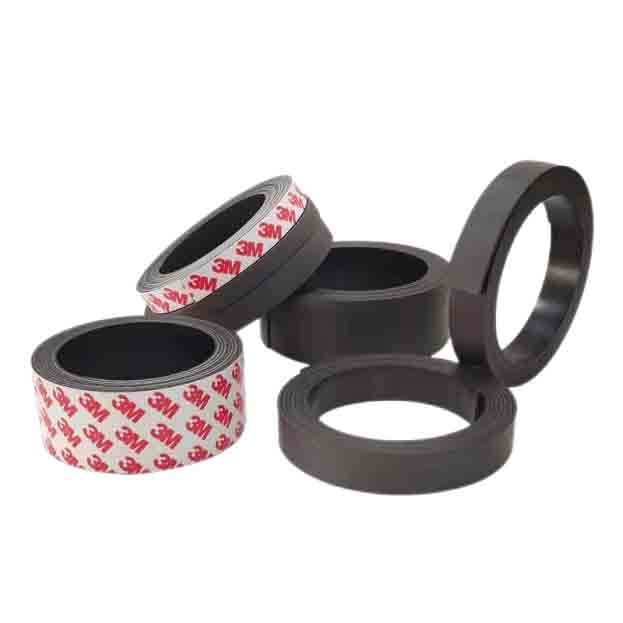 Magnet Strips Manufacturer & Custom Magnet Strips
One side of the magnet strip is magnetic and the other side is adhesive backed (double-sided adhesive, 3M adhesive backed, foam damping double-sided adhesive, etc. can be used). Magnet strips can be cut into any shape and length, and can be bent at will. It can be used in advertising, teaching, handicraft and so on.
KENENG is an experienced magnet strip manufacturer. Dongguan KENENG International Trading Co., Ltd is located in the processing center of rare earth raw materials in China. We have 15 years of experience in designing, manufacturing, and exporting magnets all over the world. We have won a good reputation in the industry with stable and excellent quality and timely delivery.
KENENG has a complete and scientific quality management system. Our company is recognized by the industry for its integrity, strength and product quality.
Magnet Strips Display
Custom Magnet Strips
We support custom Rubber magnet strips according to customers' requirements. With the information below :
Material: Ferrite powder and synthetic rubber
Thickness: According to the requirement
Length: According to the requirement
Coating: Adhesive coating with liner, and logo printing is available.
Customized Packaging: Individual packing is available.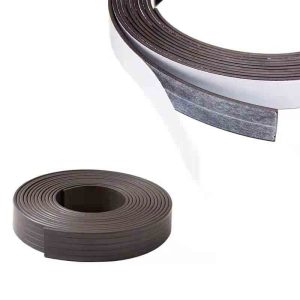 If you have any needs, please contact KENENG, we will provide you with the best quality service.
Magnet Strips Case
Here are some sample products about KENENG custom magnet strips.
Types of custom Magnet Strips
If you want to custom magnet strips , you can choose different thickness, length, work temperature, etc.
Materials we can Custom Magnet Strips
Related Magnets Products
Magnet Strips Manufacturer
As a leading magnet strips manufacturer, KENENG can manufacture strong magnetic strips, neodymium magnetic strips, magnetic steel strips, rare earth magnet strips, flexible magnetic strips, plastic magnetic strips, industrial magnetic strips and so on.
KENENG also specializes in the production of various types of magnetic materials, such as strong magnetic NdFeB magnets, hard ferrite magnets, soft rubber magnets, strong magnetic magnets, samarium cobalt magnets, block magnets, bar magnets, disc magnets, magnetic stripes, etc.
Main materials N33, N35, N38, N40, N42, N45, N48, N50, N52.
Main shapes: round, square, block, arc, trapezoid, etc.
Warm tips about the magnet strips
The soft magnetic stripe with magnetic only on one side, and the other is the adhesive.
The soft magnetic stripe is weak magnetism product, its suction is related to the contact area. The contact surface needs to be flat to get the better suction.
The magnetic strips can be sucked together, if there is dislocation, please turn one of them around.
The adhesive surface of magnet strips cannot be pasted twice while the magnetic surface can be reused.
Please use coins to test whether it is magnetic.
Store in a dry and ventilated environment. Do not store in a high temperature and humid environment for a long time.
Application industries of Magnet Strips
For example