Wire Spring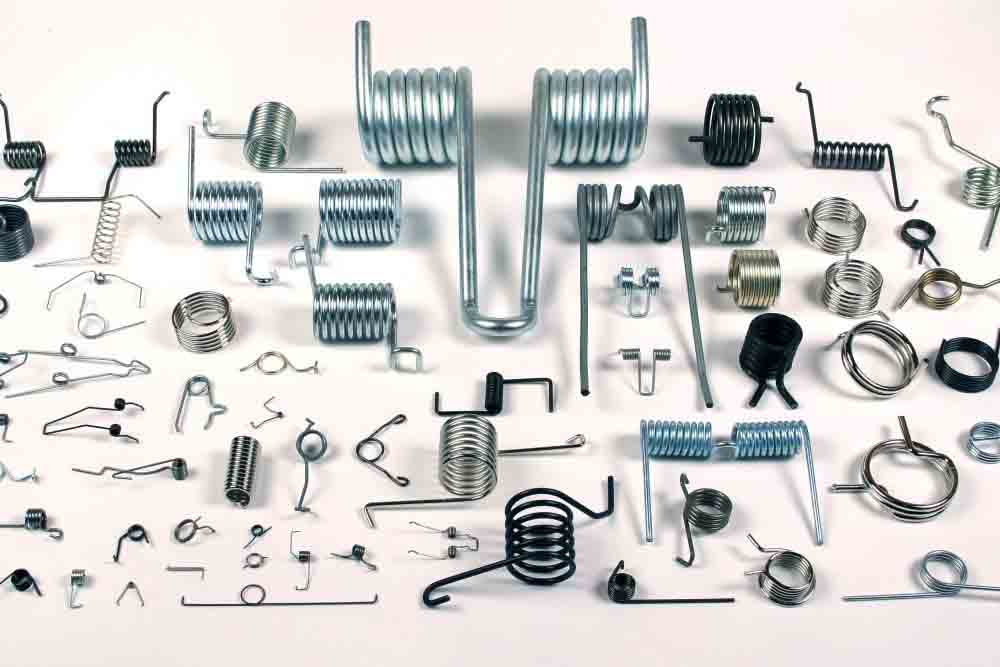 Custom Wire Spring Supplier and Manufacturer
Wire springs are made up of wire that is radially wound in a circular shape to form adjoining coils.
Music wire was originally designed for use with some musical instruments, such as pianos. It was later used for other applications, such as springs. There are now traditional extension springs made of musical wire. They use the same method of operation as other extension springs. They are also called music wire springs because they are made of music wire.
KENENG specializes in the design and production of custom and stock wire springs of multiple sizes and configurations. As one of the most professional spring wire manufacturers in China, our production capabilities are unmatched, ensuring multiple lengths, end and pitch configurations, materials, applied finishes, and optional certifications. We also stock many standard sizes.
Customized Wire Springs
Standard Wire Springs: We manufacture standard stock wire springs.
Non-standard wire springs: We customize wire springs of different materials, sizes and shapes.
Non-standard spring customization can choose the material, wire diameter, size and special processing technology of the spring according to the actual use environment, installation space, and pressure.
Before selecting the type of spring wire material, consider the environment impacting the operation of the spring, the amount of deflection, frequency of cycles and the ratio of wire form or spring expense relative to the cost of the overall project. If you want to know more, you can contact KENENG.
Custom Wire Torsion Springs
Torsion springs are used to exert a radial/rotational force. The wounded coils contract during deflection since the coils are technically being twisted further more. Torsion springs can be found in stock spring online stores such as The Spring Store. If your torsion spring is required to have bent on the legs, you may also request a custom quote. Calculate a wire torsion spring design using our torsion spring calculator where you will also be provided with similar wire torsion springs in stock as well as a custom quote for that specific wire torsion spring design.
Custom Wire Compression Springs
Compression springs are used to compress (shrink) when a load is applied but to return to its original position once that load has been removed. They are the most common type of wire springs and you can find several designs in our stock compression spring catalog although you may also request a custom quote in case you weren't able to find what you need in stock. Calculate a wire compression spring design using our compression spring calculator where you will also be provided with similar wire compression springs in stock as well as a custom quote for that specific wire compression spring design.
Custom Wire Extension Springs
Extension springs are used to extend (become longer) when a load is applied and to shrink back to its original length once the load has been removed. Calculate a wire extension spring design using our extension spring calculator where you will also be provided with similar wire tension springs in stock as well as a custom quote for that specific wire tension spring design based on different quantity lots from 5000 pieces up to 300,000 pieces.
Custom Wire Cone Springs
Conical springs are basically compression springs with modified coil diameters that give it a cone/tapered shape. These spring work the same way wire compression springs do except their spring rate is non-linear and they are able to perform a telescope effect when being compressed which provides stability and shortens the solid height.
Advantages of Music Wire Springs
With their music wire construction, music wire springs offer several benefits. One of the greatest benefits of music wire springs is their strength. They are stronger than other types of springs. All forms of high-carbon steel are stronger than stainless steel. Music wire springs, of course, are made of high-carbon steel, making them exceptionally strong and durable. You can use music wire springs for high-stress applications without fear of them breaking.
Some people assume that music wire springs are susceptible to corrosion. After all, music wire consists of high-carbon steel and not stainless steel. While high-carbon steel is, in fact, susceptible to corrosion, that doesn't necessarily mean that music wire springs are susceptible to corrosion. Many music wire springs are coated in an anti-corrosion material. You can find them with a zinc coating. The presence of zinc over a music wire spring will protect it from corrosion.
Music wire springs generally cost more than traditional springs made of stainless steel. Nonetheless, they are a smart investment. Music wire springs are made of high-carbon steel, thus making them strong and durable. At the same time, music wire springs can be coated in zinc or similar materials to protect against corrosion.
If you have any needs, please contact KENENG, we will provide you with the best quality service.
Types of Customization You Can Choose From
Materials We Can Use on Wire Spring
The Order Process of Wire Spring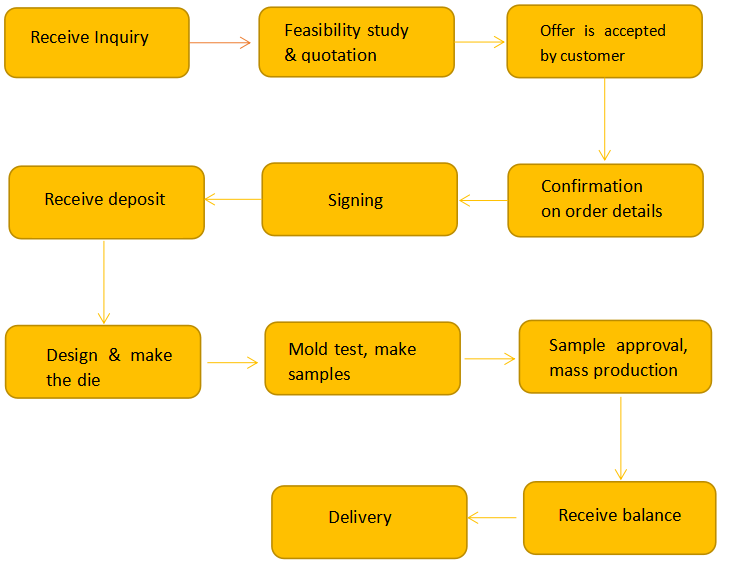 Related Products
Wire Spring Manufacturer in China
1. KENENG has more than ten years of experience in designing and producing steel wire springs. The types of wire springs we offer contain wire compression springs, wire extension springs, wire torsion springs, and wire conical springs. Suitable for all kinds of toys, handbags, leather goods, luggage, gifts, handicrafts, stationery, electronic appliances, machinery, precision instruments, hardware and plastics, electronic scales, baby carriages, bicycles, lamps, automobiles, furniture, switches, sockets, calculators, Watches, igniters, etc.
2. Perfect production equipment: CNC automatic computer forming spring machine and computer testing equipment, 520 computer spring machine, 502 computer spring machine, computer spring press machine, computer torsion spring machine, ordinary spring press machine, buckle machine, dynamo meter, high -temperature furnace.
3. A wide variety of products: The products have grown from dozens of original products to 200 kinds of several major series. (springs, fasteners, magnets, battery boxes, lathe parts, stamping parts)
4. Experienced technicians and advanced production technology can provide you with satisfactory design and production, and provide high-quality products and various services.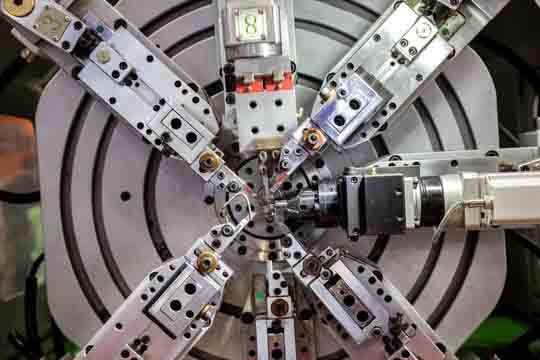 Related News
What Processes Can We Use to Produce Wire Spring?
About CNC Machining CNC machining refers to a machining method that processes parts on a CNC machine and uses digital information to control the displacement of parts and tools. KENENG…
Application Scenarios
KENENG mainly produces all kinds of tension springs, pressure springs, torsion springs, special-shaped spring line forming and other springs, that can be processed steel wire diameter of 0.2-18mm, material 65Mn, SUS304 is suitable for electronic products, toys, cars, motorcycles, excavators, fitness equipment, garden machinery and other products manufacturers!
For Example:
FAQ