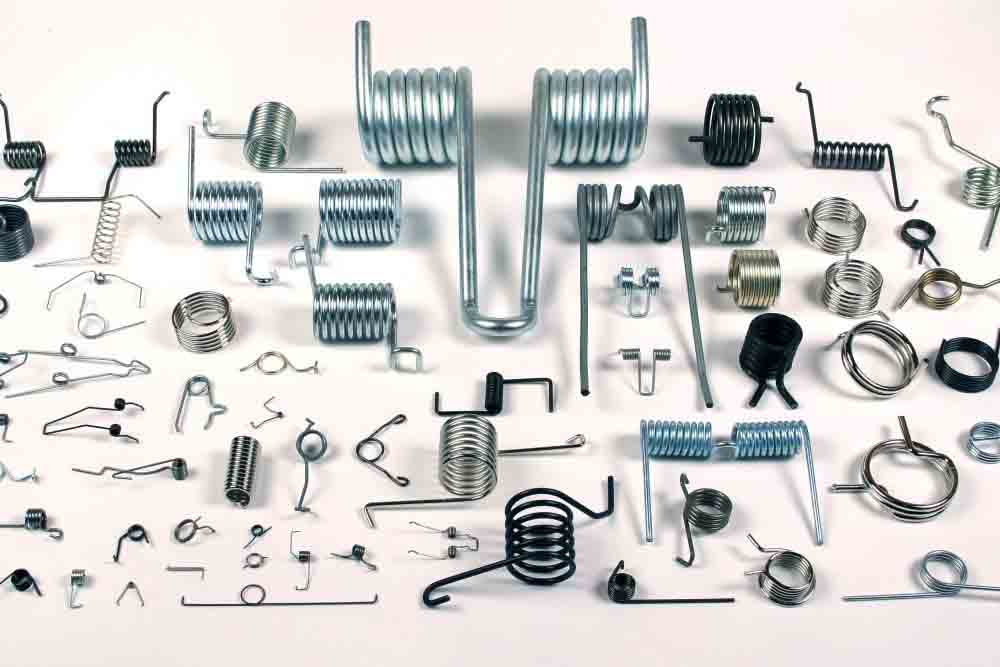 Wire Spring Manufacturer & Custom Wire Spring
The general wire springs can be divided into wire compression springs, wire torsion springs, and wire tension springs. Or stainless steel wire springs and music wire springs etc. according to the material. We can also manufacture flat wire springs. KENENG has been designing and producing wire springs in many sizes and configurations for many years. As one of the most professional wire spring manufacturers in China, we have the excellent production capacity to produce wire springs in various lengths, ends, materials, finishes, and certifications.
KENENG can manufacture high-quality torsion springs, compression springs, extension springs, and conical springs. Customers can choose according to specific needs. If you are not sure, Keneng's experienced designers and engineers can provide you with the most suitable suggestions and solutions.
Custom Wire Springs
Standard Wire Springs: We manufacture standard stock wire springs.
Non-standard wire springs: We custom wire springs of different materials, sizes and shapes.
Non-standard spring customization can choose the material, wire diameter, size, and special processing technology of the spring according to the actual use environment, installation space, and pressure.
Note: We also work as a flat wire spring manufacturer, you can choose custom or stock flat wire springs.
Before selecting the type of spring wire material, consider the environment impacting the operation of the spring, the amount of deflection, frequency of cycles and the ratio of wire form or spring expense relative to the cost of the overall project. If you want to know more, you can contact KENENG.
Wire Torsion Springs
We can manufacture music wire torsion springs, stainless steel wire torsion springs, and so on. You can find more information about wire torsion springs at the Torsion Springs Manufacturer.
Wire Extension Springs
We can manufacture music wire extension springs, stainless steel wire extension springs, and so on. You can find more information about wire tension springs at the Tension Springs Supplier.
Wire Compression Springs
We can manufacture music wire compression springs, stainless steel wire compression springs, and so on. You can find more information about wire compression springs at the Compression Spring Manufacturer.
If you have any needs, please contact KENENG, we will provide you with the best quality service.
Types of Custom Wire Springs
If you want to custom wire springs, you can choose different materials, sizes, finishing, etc. The specific parameters include:
Common wire springs materials include stainless steel spring wire, spring music wire.
Stainless steel spring wire properties:
304 stainless steel spring wire is a versatile stainless steel with good comprehensive performance, corrosion resistance, and formability.
302 stainless steel spring wire is a variant of 304 stainless steel with a higher carbon content.
304L is a variant of 304 stainless steel with a lower carbon content and is used where welding is required.
301 stainless steel spring wire has higher strength.
302B stainless steel spring wire has high resistance to high temperature oxidation.
303 and 303Se stainless steel spring wire are free-cutting stainless steels containing sulfur and selenium respectively and are used in occasions where easy cutting and high surface finish are mainly required.
316 stainless steel spring wire has particularly good corrosion resistance, atmospheric corrosion resistance, and high temperature strength, and can be used under harsh conditions.
Music wire spring material properties:
You can choose music wire compression spring, music wire extension spring, music wire torsion spring according to your actual needs.
The strength of the music wire spring is stronger than other types of springs. Music wire springs are made of high carbon steel, and all high carbon steel is stronger than stainless steel.
By surface treatment of the music wire spring, such as galvanizing, its corrosion resistance can be greatly improved.
It has an excellent surface finish.
Materials We Can Custom Wire Spring
KENENG can customize the materials of wire springs including: carbon steel, stainless steel, brass, copper, Titanium, super alloy, etc.
Below are descriptions of these materials.
The Order Process of Custom Wire Spring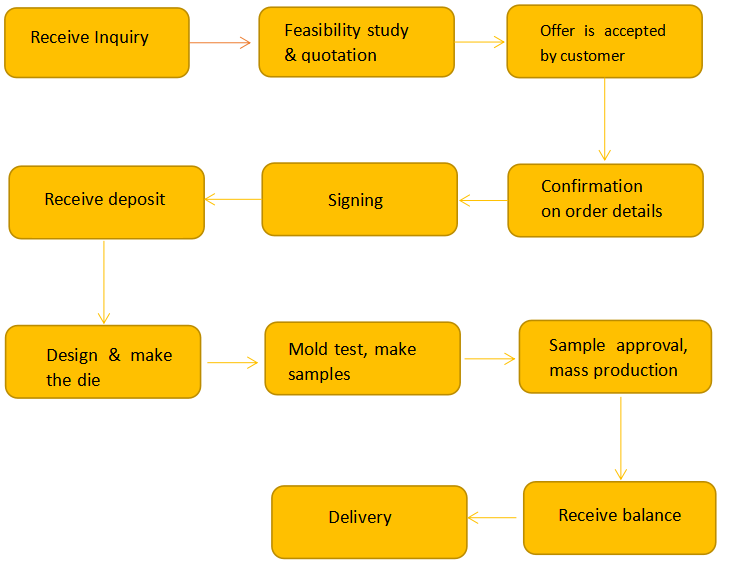 Receive Inquiry
Feasibility study & quotation
Offer is accepted by customer
Confirmation on order details
Signing
Receive deposit
Design & make the die
Mold test, make ,samples
Sample approval, mass production
Receive balance
Delivery
Wire Spring Manufacturer
KENENG is a general wire spring company in China.
1. KENENG has more than ten years of experience in designing and producing steel wire springs. The types of wire springs we offer contain wire compression springs, wire extension springs, wire torsion springs, and wire conical springs. Suitable for all kinds of toys, handbags, leather goods, luggage, gifts, handicrafts, stationery, electronic appliances, machinery, precision instruments, hardware and plastics, electronic scales, baby carriages, bicycles, lamps, automobiles, furniture, switches, sockets, calculators, Watches, igniters, etc.
2. Perfect production equipment: CNC automatic computer forming spring machine and computer testing equipment, 520 computer spring machine, 502 computer spring machine, computer spring press machine, computer torsion spring machine, ordinary spring press machine, buckle machine, dynamo meter, high -temperature furnace.
3. A wide variety of products: The products have grown from dozens of original products to 200 kinds of several major series. (springs, fasteners, magnets, battery boxes, lathe parts, stamping parts)
4. Experienced technicians and advanced production technology can provide you with satisfactory design and production, and provide high-quality products and various services.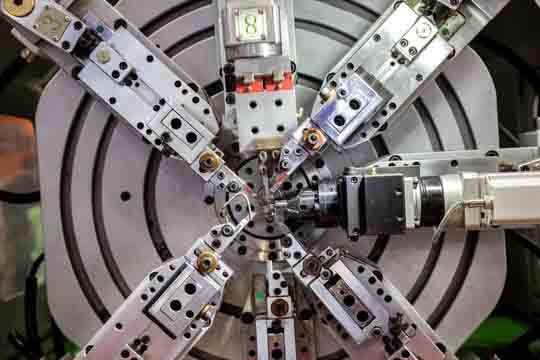 News of Custom Spring
What Processes Can We Use to Produce Wire Spring?
About CNC Machining CNC machining refers to a machining method that processes parts on a CNC machine and uses digital information to control the displacement of parts and tools. KENENG…
Application of Wire Spring
KENENG mainly produces all kinds of tension springs, pressure springs, torsion springs, special-shaped spring line forming and other springs, that can be processed steel wire diameter of 0.2-18mm, material 65Mn, SUS304 is suitable for electronic products, toys, cars, motorcycles, excavators, fitness equipment, garden machinery and other products manufacturers!
For Example:
Related Springs Products
FAQ of Wire Spring