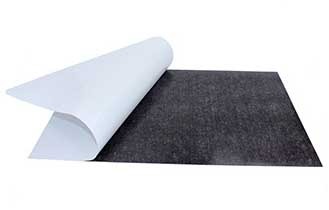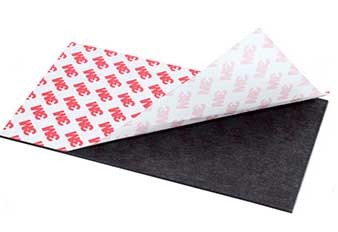 Custom Magnet Sheet & Magnet Sheet Manufacturer
Magnetic sheets, also known as rubber soft magnetic, is made of rubber by adding magnet powder and various compounding agents through internal mixing, calendering vulcanization, and withdrawal vulcanization.
The magnetic rubber plate can be made into single-sided magnetization and double-sided magnetization, and can be UV bright (dumb) varnish; The physical properties of the magnetic rubber plate are mainly characterized by high specific gravity. Due to the addition of a large amount of magnet powder, the specific gravity reaches 3.8cm3/g, which is the heaviest in the rubber plate. High hardness, about 85 ℃; Magnetic 550~750 high tear; Good flatness and brightness; Good wear resistance and high-pressure resistance; The colors are black, dark coffee, white, etc; The thickness is 0.3-10mm, the width is 5-600mm, and the length can be cut or rolled according to actual needs.
We are a magnet sheet manufacturer. KENENG is a high-tech enterprise specialized in R & D, production, and sales of magnet sheets. After years of development, the company has rich R & D and manufacturing experiences in the magnetic material industry and a perfect management supply chain system.
Our company can design, process, and manufacture various specifications of cost-effective magnets according to the needs of customers.
Magnet Sheet Display
Custom Magnet Sheets
KENENG is also a custom magnet sheet supplier. We can custom magnet sheet into roll sheets, roll strips, and size specifications (patterns) of various shapes according to the specific requirements of customers.
The magnet sheet produced by KENENG has good magnetism, high surface finish, and accurate size and thickness. And the magnet sheet are widely used in door and window sealing strips, the toy industry, the advertising industry, on-board instruments, refrigerator stickers, automobile 4s4 repair shops, and other occasions.
If you have any needs, please contact KENENG, we will provide you with the best quality service.
Magnet Sheet Case
Here are some case products about KENENG custom magnet sheet.
Types of custom Magnet Sheet
With excellent production level and manufacturing advantages, we are an experienced magnet sheet manufacturer. Our products are widely used in motor, motor, electroacoustic, electrical appliances, toys, leather goods, gifts, hardware, electronics, automobile, wind power, instrumentation, medical equipment, and other industries. And has established close strategic partnerships with leading enterprises in various industries.
If you want to custom magnet sheet, you can choose different materials, size, surface treatment, etc. The specific parameters include:
Materials & Magnetization mode
Magnetizing surface treatment
Non-magnetic surface treatment
Related Magnets Products
Magnet Sheet Manufacturer
We are a magnet sheet manufacturer with strong production strength。 Since we can manufacture magnet sheets, we can also wholesale magnet sheets.
Our company has a group of high-quality management personnel and experienced technical personnel and production workers. In order to better adapt to the future development trend and serve customers, the company has introduced advanced automatic production equipment and technology, which are fully equipped. At present, it has a number of front-end equipment such as vacuum melting furnaces, hydrogen cracking furnaces, air flow mills, profilers, sintering furnaces, as well as full-automatic slicers, full-automatic punching machines, special-shaped processing grinders Automatic wire cutting machines, magnetizing machine, and other subsequent processing equipment. In order to ensure product quality, the company has a magnetic tester, salt spray tester, Gauss meter, and other testing equipment; At present, the automation rate of the company is as high as 80%, which greatly reduces the labor cost, shortens the delivery cycle and better meets the needs of customers.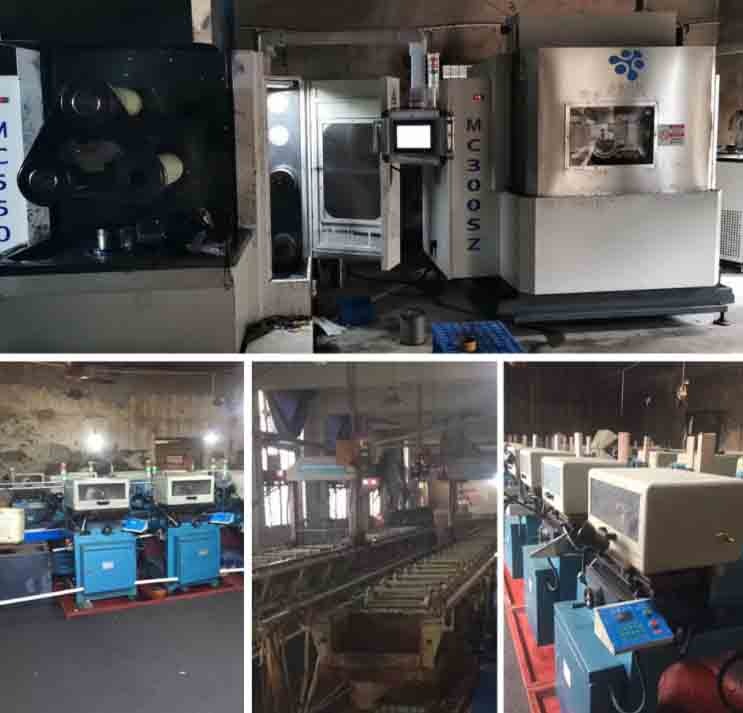 Application industries of Magnet Sheet
FAQ of Magnet Sheet