Spiral Spring Manufacturer & Custom Flat Spiral Spring
KENENG International Trading Co., Ltd is a professional spiral spring manufacturer and trading integrating company, located in Dongguan city in China, has more than 15 years of experience in spring production.
We have more than ten years of experience in manufacturing high-quality flat spiral spring. Our company has introduced advanced Taiwan CNC one-time forming equipment, with stable and reliable product quality and an annual production capacity of 20 million pieces. It mainly produces all kinds of spiral flat springs, flat spiral torsion springs, flat coil torsion springs, volute springs, etc. The flat spiral springs are used in toys, machinery, electronic products, medical instruments, and all kinds of winding devices. Our products are all over the world and have a good reputation in the hardware industry.
Flat Spiral Springs Display
Custom Flat Spiral Spring
KENENG is also a manufacturer of custom spiral flat wire coil spring constant force springs. We can produce spiral torsion springs and double spiral springs. Besides spiral torsion springs, we can also produce conical spiral springs.
When standard flat spiral springs do not meet your needs, perhaps you need a custom product service. The flat spiral spring design can be based on your needs or the drawings you provide, KENENG engineers will complete your needs with high quality!
Instructions for custom flat spiral springs:
Scroll Thickness: (the thickness of the material)
Rotation: (Left/Right)
Scroll width: (thickness of material)
Material: (the material of the spring)
Working length: (large twist angle)
Surface treatment: (blackening, painting, galvanizing, electrophoresis….)
Inner Diameter: (Core Width)
Outer diameter: (distance between outer rings)
Elasticity performance: (how much is the elastic force)
If you have any needs, please contact KENENG, we will provide you with the best quality service.
Custom Flat Spiral Spring Case
Types of Custom Flat Spiral Spring
If you want to custom flat spiral springs, you can choose different materials, size, finishing, etc. The specific parameters include:
Materials We Can Custom Flat Spiral Spring
We can use carbon steel and stainless steel to manufacture flat spiral springs.
The Order Process of Custom Flat Spiral Spring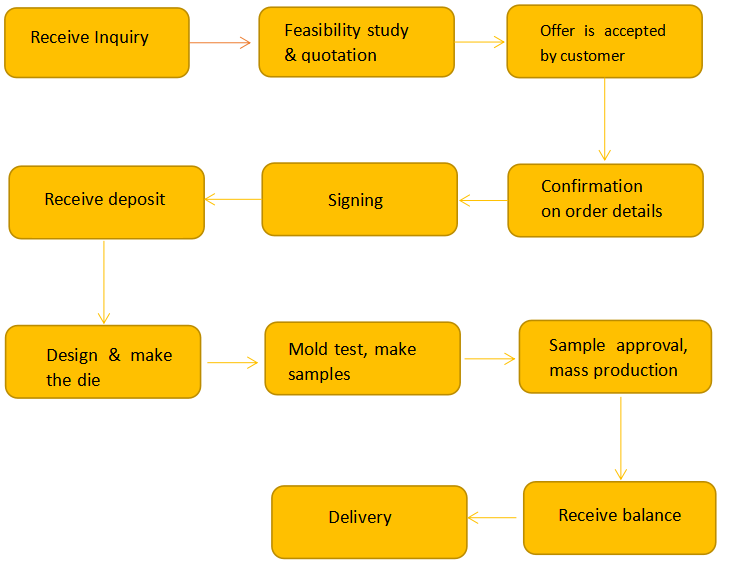 Spiral Spring Manufacturer
We are a leading China spiral spring manufacturer.
As a spiral torsion spring manufacturer
KENENG is also an industrial spiral torsion spring supplier. We can supply large quantities of spiral torsion spring to domestic or foreign countries. The customers who have cooperated with us all have high evaluations of our services. We are a spiral torsion spring factory, KENENG can manufacture and customize spiral torsion springs according to your requirements or drawings.
As a double spiral spring factory:
As a china double spiral spring supplier, in addition to ordinary flat spiral springs, we can also provide high-quality double spiral springs.
As a China conical spiral spring factory:
Conical spiral springs are actually similar to compression springs. We are also a conical spiral spring factory. We can manufacture conical spiral springs while producing compression springs.
Advantages of Spiral Spring Manufacturer – KENENG:
KENENG specializes in the design and production of flat spiral springs and uses high-quality spring materials.
KENENG has strong technical force, material hardness is controlled within HRC±1°, and various advanced production equipment and testing equipment ensure product development and quality.
Quality inspection will be carried out in the whole process from raw materials to production to delivery to ensure the quality of KENENG springs.
What Processes Can We Use to Produce Flat Spiral Spring?
About CNC Machining CNC machining refers to a machining method that processes parts on a CNC machine and uses digital information to control the displacement of parts and tools. KENENG…
Application of Flat Spiral Spring
For Example:
Wire spooler, Cigarette detector, Clockwork toys, Auto dog leash
Related Springs Products
News of Flat Spiral Spring
FAQ of Flat Spiral Spring