Volute Spring
Custom Volute Spring Supplier and Manufacturer
A volute spring, also known as a conical spring, is a compression spring in the form of a cone (somewhat like the classical volute decorative architectural ornament). Usually has a spatial truncated cone shape. Under compression, the coils slide past each other, thus enabling the spring to be compressed to a very short length in comparison with what would be possible with a more conventional helical spring.
KENENG International Trading Co., Ltd is a professional volute spring manufacturer and trading integrating company, located in Dongguan city in China, has more than 15 years of experience in spring production.
Equipped with sophisticated production equipment and a domestic leading automatic test system for spring mechanical properties, the manufacturing process is fully controlled in accordance with the ISO9001:2008 quality assurance system. Since its establishment, the company has designed and manufactured tens of thousands of tons of disc springs, high-temperature disc springs, disc spring washers, series disc spring lock washers, mold springs, wave springs, diaphragm springs, cylindrical springs, volute springs, and ring springs for users at home and abroad. The products are widely distributed in domestic and are exported to Europe, the United States, and other countries around the world.
Volute Springs Display
Custom Volute Spring
As a custom volute spring expert, KENENG has more than ten years of experience in volute spring manufacturing and enjoys a high reputation in the domestic market.
There are 3 common types of volute springs:
Equal helix volute spring.
Equal pitch volute spring.
Equal stress volute spring.
Usually, large industrial springs are customized products, please communicate technical requirements in advance, and we can cooperate with the design. The process of volute spring is complex, we can produce or design according to your drawings to meet the special needs of users in terms of spring life, size, torque, corrosion resistance, etc., and provide perfect product solutions.
If you have any questions or would like more information, please contact us today.
The volute spring design is above:
If you have any needs, please contact KENENG, we will provide you with the best quality service.
Case Products of Volute Spring
The volute springs are classified according to spring parameters and load conditions: ① equal spiral angle truncated cone scroll spring, ② equal pitch truncated cone scroll spring, and ③ equal stress truncated cone scroll spring. The main characteristics of a truncated cone scroll spring are small volume, large load, and variable stiffness.
Types of Customization You Can Choose From
Materials We Can Use on Volute Spring
The Order Process of Volute Springs
Drawing approval
Materials preparation
Production
Heat treatment (QC and production personnel to supervise and test the process)
Grounding (if need)
Surface treatment
Finished product inspection
Packing and storage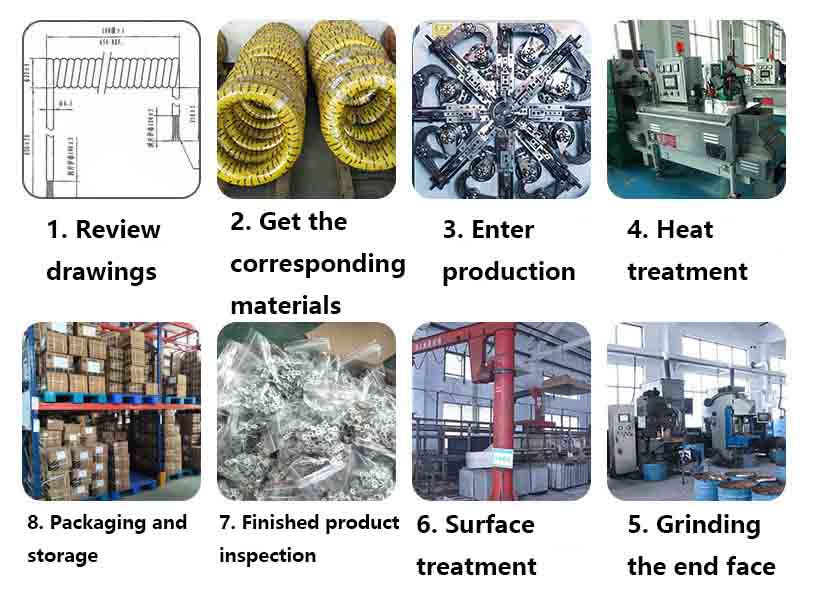 Related Products
Volute Spring Manufacturer in China
1. KENENG has been focusing on the design, research and development, production, manufacture, and surface treatment of volute springs for 17 years.
2. KENENG can process and produce various large volute springs and small flat coil springs.
3. Due to the special shape of the volute spring, the design is complex, the production supporting links are many, and the requirements are strict, few domestic spring companies are willing to set foot in this field. Our volute spring is in the top three in China.
4. Our volute springs are widely used in occasions with small spaces and large loads and shock absorbers, such as buffering in the elevator industry.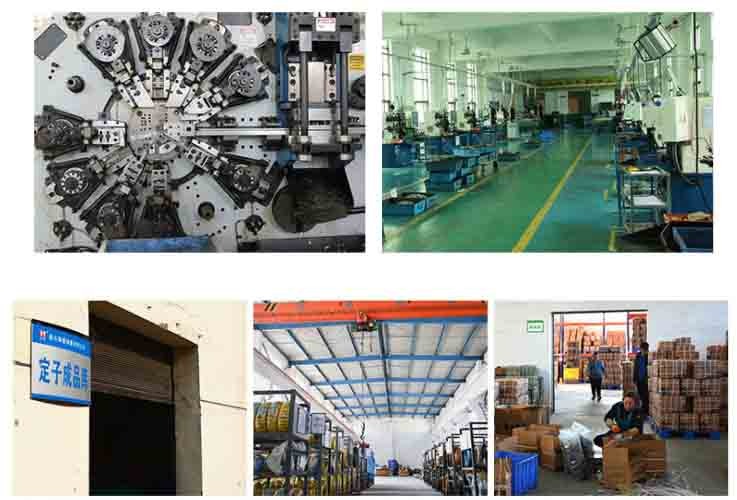 Application Industries of Volute Spring
Aviation equipment, automotive, high voltage cable installations, and heavy machinery.
For Example:
Related News
FAQ