Neodymium Rubber Coated Magnet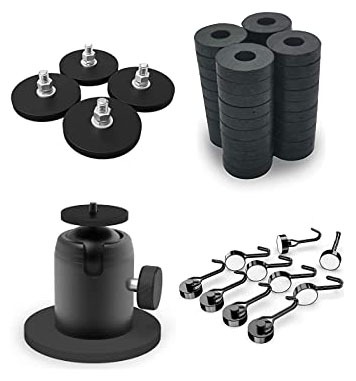 Rubber Coated Magnet Supplier
Neodymium rubber coated magnets have excellent durability and high friction. The rubber coating acts as a protection for the Neodymium Magnet against chipping and exposure to liquids and will keep it from scratching surfaces of cars, trucks, delicate surfaces, etc, makes these magnets ideal for applications such as hanging outdoor signage and mounting cameras or sensors.
We are a professional and experienced rubber coating magnet supplier, which have 15 years of experience in rubber coated magnets manufacturing. KENENG has strictly QC from raw materials to output products. We have MSDS /ROHS/REACH/ISO 9001 certificates.
KENENG is a professional manufacturer of neodymium strong magnet, rubber magnet, ferrite black magnet, circular magnet, square magnet, ring magnet, countersunk magnet, screw hole magnet, and special-shaped strong magnet. If you have drawings, we can customize the shapes and features you need.
Rubber Coated

Neodymium

Magnet Display
Custom
Neodymium
Rubber Coated Magnet
As a rubber coated magnets supplier and manufacturer, KENENG can provide custom rubber coated magnets service. We support customized rubber-coated magnets according to customers' drawings and applications, such as magnet type, size& specification, rubber coating, coating color, logo printing, etc.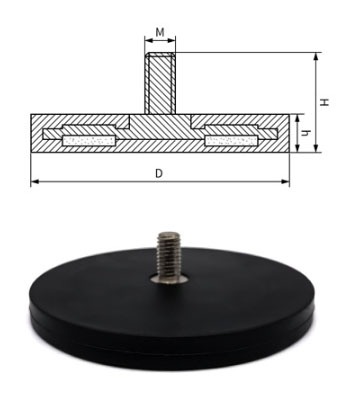 Various Shapes of KENENG's Custom Magnet
If you have any needs, please contact KENENG, we will provide you with the best quality service.
Custom

Neodymium

Rubber Coated Magnet Case
Here are some case products about KENENG custom neodymium rubber coated magnets.
Types of Custom Rubber Coated

Neodymium

Magnet
If you need to custom neodymium rubber coated magnets, you can choose different size, finishing, packing, etc. The specific parameters you can choose include:
Packing

Related Magnets Products
Rubber Coated Magnet Supplier
KENENG is an excellent and professional rubber coating magnet supplier in China.
KENENG specializes in the production of various kinds of magnetic materials, strong magnetic NdFeB, hard magnetic ferrite, soft rubber magnetic, strong magnetic magnet, strong magnetic rod magnet, block magnet, bar magnet, disc magnet, fishing magnets products, main materials N33, N35, N38, N40, N42, N45, N48, N50, N52; Main shape: round, square, block, arc, trapezoid, etc. Products can be used for craft gifts, color box packaging, magnetic buttons, magnetic switches, stationery, bags, motor, speakers, electronics, toys, and other products of equipment, and all kinds of iron removal equipment.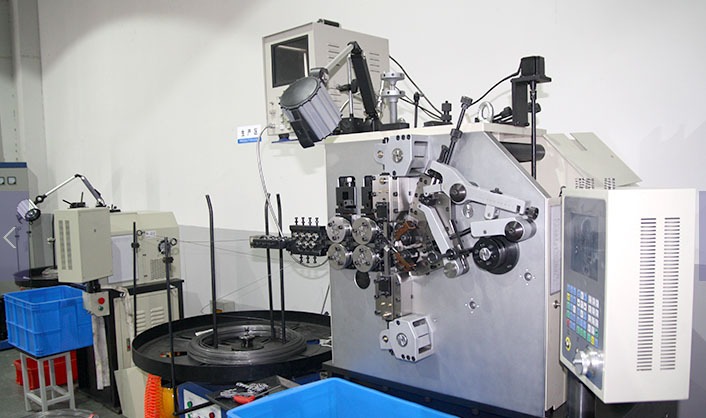 Production equipment for
Neodymium
Rubber Coated Magnet
Packaging and Shipping of
Neodymium

Rubber Coated Magnet
Application case of

Neodymium

Rubber Coated Magnet
For example:
FAQ of
Neodymium

Rubber Coated Magnet