Extension Springs
Custom Extension Spring Supplier and Manufacturer
The extension spring is also called a tension spring, which is a kind of helical spring that bears the axial tension. The extension spring is generally made of circular section material. While there is no load, the coils of the tension spring are generally tight, and there is no gap between the coils.
Tension springs can be used on many occasions, such as production assembly, experimentation, research and development, maintenance, etc.
KENENG specializes in the design and production of custom and stock compression springs of multiple sizes and configurations. We are an excellent tension springs supplier. We have excellent manufacturing capabilities to produce and secure a wide variety of end, length, and pitch configurations, materials, application finishes, and optional certifications. We also stock many standard extension springs.
Extension Springs Display
Custom Extension Springs
KENENG is a custom extension spring manufacturer. We produce both standard extension springs as well as custom sizes and styles.
Non-standard spring customization needs customers to coordinate design and production with us, according to the actual use of the environment, installation space, pressure size to choose the material of the spring, line diameter, size, and special surface finishing.
Please inform us of the following basic data when ordering, so as to customize.
1. Specifications: Wire diameter, OD(Outside diameter) or ID(Inside diameter), Free length, Coil numbers, Active coil numbers.
2. Technical requirements:
Turing direction (left hand/right hand)
Material(music wire, spring steel, carbon steel, stainless steel, copper/brass, Ti/Ti alloy, super alloy, etc)
Surface finishing(black oxide, galvanized, nickel plated, gold plated, silver plated, phosphating, color coding, shot peening, sandblast, etc)
Spring force
End type (Closed, Grounded, Close and grounded, Open)
Hook form (round hook/half round hook/U hook/middle ear/side hook)
If you have any needs, please contact KENENG, we will provide you with the best quality service.
Case Products of Extension Springs
Tension springs are widely used in many fields around the world, including molds, construction machinery, ships, electronics, automobiles, medicine, aerospace, railways, wind power, thermal power, mining machinery, national defense, etc.
We always adhere to the principle of "quality first", select qualified materials, adopt advanced equipment, use professional production technology, adhere to a serious, responsible, United, and innovative working attitude, produce high-quality products, and provide humanized services, which has won the recognition of customers at home and abroad. As a popular extension spring manufacturer, we welcome customers at home and abroad to negotiate business. We will welcome you with high enthusiasm!
Types of Customization You Can Choose From
Materials We Can Use on Extension Springs
The Order Process of Extension Springs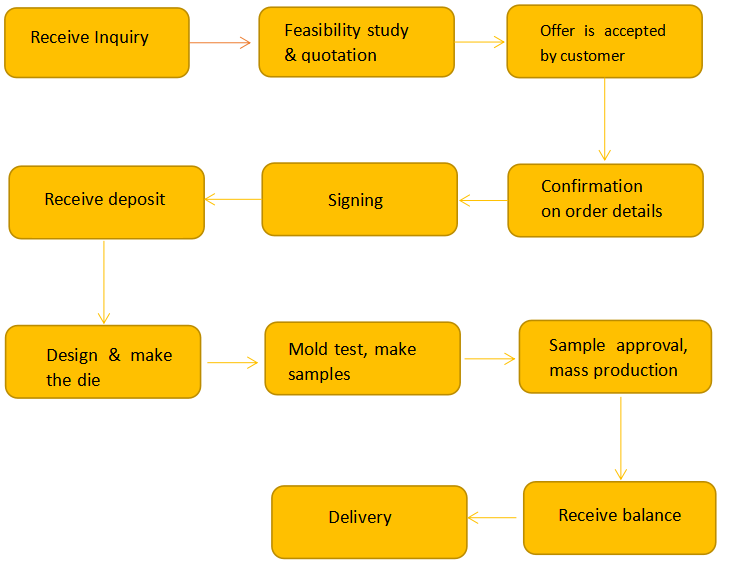 Related Products
Extension Spring Manufacturer in China:
KENENG has been focusing on the design, development, manufacturing and surface treatment of extension springs for 17 years.
Advantages of KENENG:
1. It can process and produce various 0.1-90mm compression springs, tension springs, torsion springs, disc springs, leaf springs, special-shaped springs, etc.
2. Our company has complete production and testing equipment and advanced production technology. It has various specifications of fully automatic computer spring coiling machine, computer spring grinding machine, continuous mesh belt quenching furnace, tempering furnace, spring tension and compression testing machine, spring fatigue testing machine, cold coil spring machine, hot coil spring machine, etc.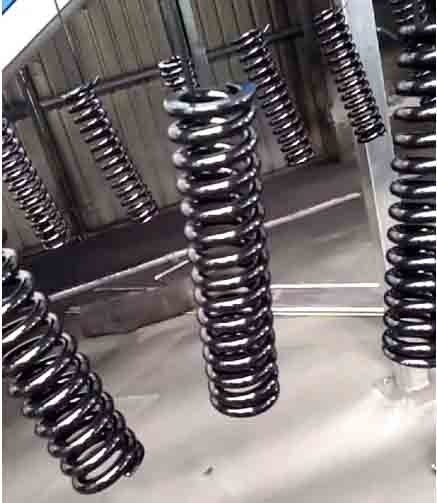 What Processes Can We Use to Produce Extension Springs?
About CNC Machining CNC machining refers to a machining method that processes parts on a CNC machine and uses digital information to control the displacement of parts and tools. KENENG…
Production Equipment for Extension Springs
Application Industries of Extension Springs
For Example:
Related News
FAQ