Low Profile Head Screw for Model Plane
Specifications of Low Profile Head Screw for Model Plane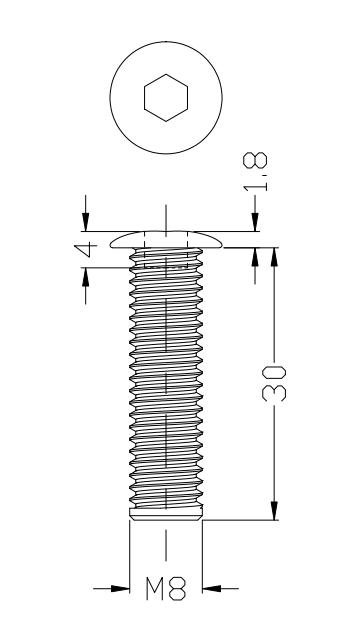 M8 mm (STP 1.25)
Dimensions: L = 30.0mm, H = 1.8 mm, R = 0.6 mm, b = 4 .0 mm , Head diameter = 12.0 mm
Advantages of Low Profile Head Screw for Model Plane
This is a non-standard screw with a particularly thin head, and its hexagonal depth extends into the screw rod. The neck between the rod and the head needs to be smoothly connected, and 316 stainless steel is required to achieve the rust prevention of the product. After installation, it should have a good connection effect, and the exposed head should be very beautiful. The end customer is very satisfied with all the above requirements for the product and continues to place orders.
Applications of Low Profile Head Screw for Model Plane
Our customer customized this screw for the glider; actually it is suitable for a very wide range of applications such as outdoor machinery and equipment, furniture, lighting, drones, photography racks, etc.
Customer Feedback of Low Profile Head Screw for Model Plane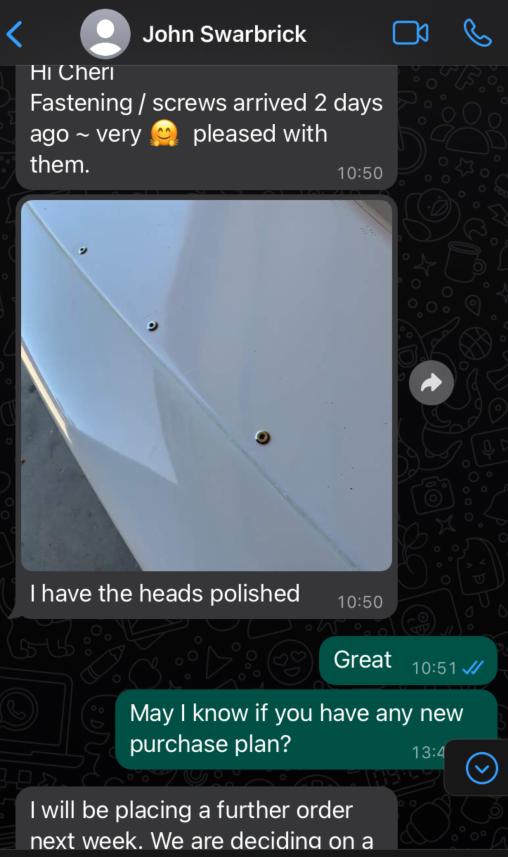 Materials we can use on Low Profile Head Screw for Model Plane
Related Products
Related News