Custom Countersunk HD Self Tapping Screw
Specifications of Countersunk HD Self Tapping Screw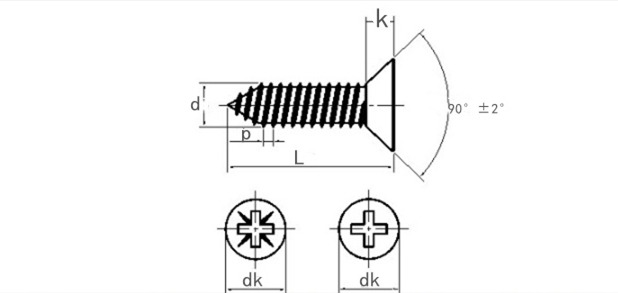 | | | | | | | | | | | | | |
| --- | --- | --- | --- | --- | --- | --- | --- | --- | --- | --- | --- | --- |
| d | 1mm | 1.2mm | 1.4mm | 1.7mm | 2mm | 2.2mm | 2.6mm | 3mm | 3.5mm | 4mm | 5mm | 6mm |
| dk | 1.75mm | 1.82mm | 1.93mm | 3.27mm | 3.7mm | 4.2mm | 4.6mm | 5.3mm | 6.5mm | 7mm | 8.7mm | 11.8mm |
| k | 0.65mm | 0.7mm | 0.75mm | 1.13mm | 1.21mm | 1.5mm | 1.7mm | 2mm | 2.5mm | 2.6mm | 3mm | 3.8mm |
Advantages of Custom Countersunk HD Self Tapping Screw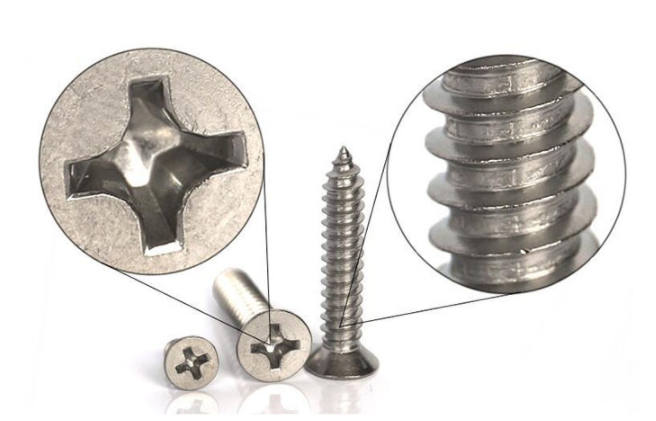 Material: the use of high-quality stainless steel wire, corrosion-resistant, and durable.
Advanced automation equipment production technology, screw section smooth, deep thread, uniform force, thread more solid.
Why Select KENENG Custom Countersunk HD Self Tapping Screw
We produce a wide range of products at reasonable prices, and ensure product quality.
KENENG can produce fasteners including: screws, studs, nuts, flat washers and rivets of various specifications. Various non-standard CNC parts, stamping parts, injection molding parts, nylon screws, nylon nuts, nylon studs, etc.
Order process of Stamping part: Receive CAD or 3D design → Quotation → Signing Pi → Receive dispose → Make product → Open molding → Trial production → Mass production → Receive Balance → Delivery
Materials we can use on Countersunk HD Self Tapping Screw
Related Products
Related News