High-precision CNC POGO PIN
Size: shell: ∅3*L17.6mm; spring: φ0.35/L16/OD2.2
Material:(1)PIN: Brass(2) Spring: 0.35 dia beryllium copper wire
Finish: Nickle Plate
Manufacturing process: spring machine + CNC
Compression: 1+/-0.2lb (0. 45+/-0.09kgf) at full compression. Resistance less than or equal to 100mohm.
Unit weight: 0.42g
Application fields of CNC POGO PIN
intelligent lock, magnetic absorption data wire, electronic cigarette, shared charging bank, robot, Bluetooth headset, auto electronics, mobile communication, smart watch.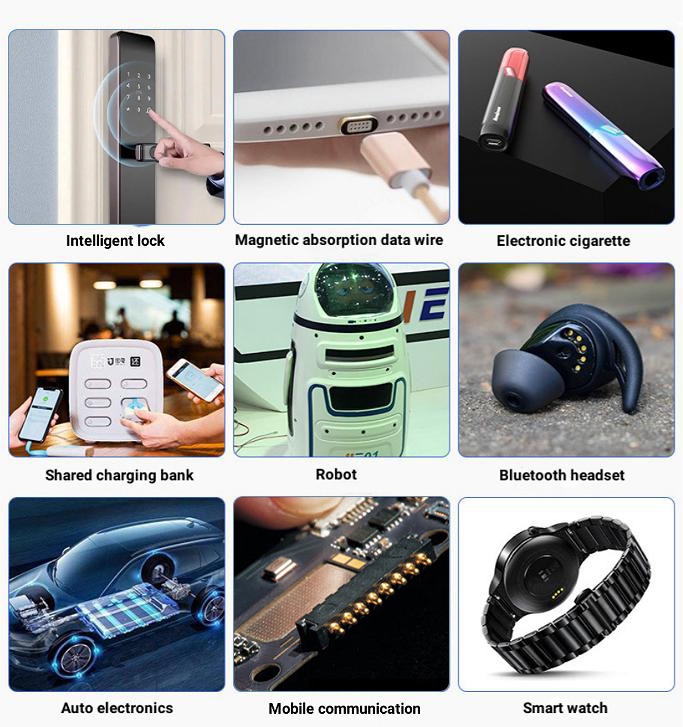 Detailed Description of CNC POGO PIN
Depending on the application, there are different appearances, but overall, the pogo pin has a precision spring structure inside. The surface of this product is generally plated with gold, and the spring should also be plated with gold when there are process requirements.
The pin is energized or conductive, mostly through oblique downward contact with the copper wall, and the spring bears a small amount. Therefore, the inner wall of the copper sleeve is required to be smooth.

Conductivity characteristics actively seek the path with the lowest resistance value to conduct current. If a POGO PIN is made with a flat bottom instead of an oblique section, most of the current must be fully channelled through the spring, which requires a high demand on the spring.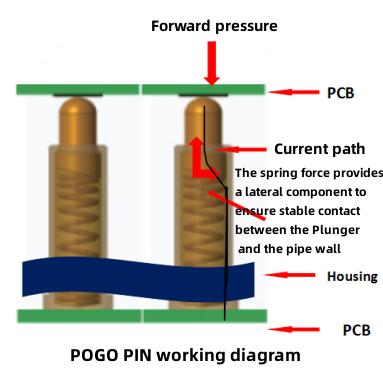 Pogo pin is a spring type probe formed by riveting and pre pressing the three basic components of needle shaft, spring, and needle tube through a precision instrument, with a precision spring structure inside. The surface coating of pogo pins is generally gold plated, which can better improve their anti-corrosion function, mechanical properties, electrical properties, etc. The needle tip has a pointed needle, a grasping needle, a round head needle, a knife type needle, and so on. Pogo pins are generally used for precision connections in electronic products such as mobile phones, portable electronic devices, communications, automobiles, medical care, aerospace, intelligent door locks, and unmanned aerial vehicles, which can improve the corrosion resistance, stability, and durability of these connectors. Due to the fact that the pogo pin is a very delicate probe, its application in precision connectors can reduce the weight and appearance of the connector, making the connector more delicate and beautiful.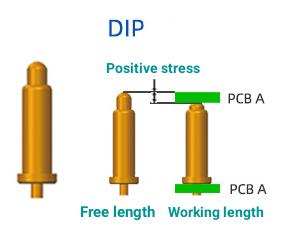 Different structures carry different amounts of current, and different structures can also be applied to different functional designs. The number of contact points can also affect the amount of current.
Problems solved for the customer: Under the specified size conditions, it is necessary to achieve for the customer that when the spring is fully compressed to the pin shell mouth, the elastic force is not greater than 1 lb, and the spring impedance is not greater than 100 mohm, finally we achieved it.On the other hand, the customer's production line requires full automation, so the product needs to be assembled with the spring and brass housing, and will not be scattered during transportation. Therefore, we have achieved extremely precise structural adaptation to the inner diameter tolerance of the spring and pin housing, so that the spring will not fall off after being assembled into the pin housing.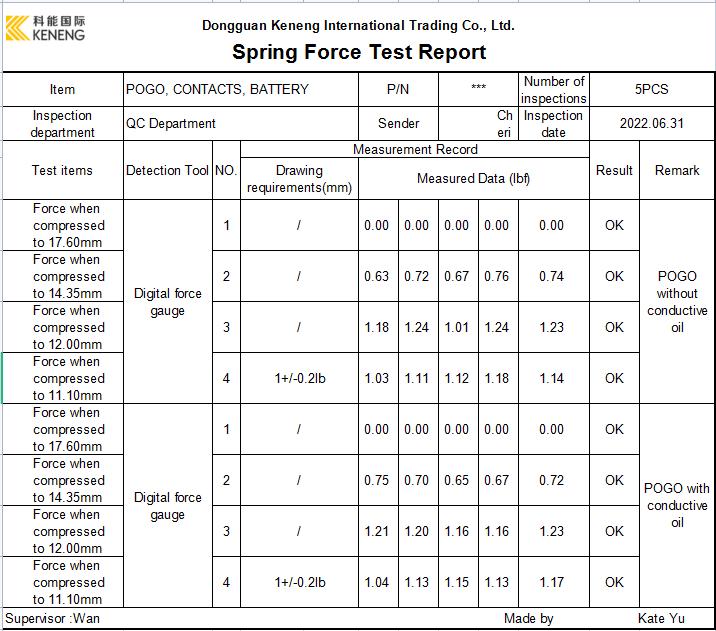 CNC processing brass Used In CNC POGO PIN
As is well known, copper is a very difficult material to process because of its malleability and often curls around tools, making it impossible to cut. It is mainly used for power components and heat exchanger components that require high conductivity and high heat transfer coefficient. For pure copper, high speed feeding is generally acceptable. Compared to pure copper, the processing of copper alloys is much easier.
Advantages Of CNC Machining Parts
1) Faster than manual operations: Manual operations cannot be compared to CNC machining in speed and accuracy. In a mass production environment, using manual machines can only lead to economic losses.
2) Production cost reduction: If the loading and unloading of materials are further automated, CNC machining will be able to operate uninterrupted without the need for personnel to be on duty. In addition, one operator can operate multiple machines, offsetting higher labor costs.
3) Efficiency improvement: CNC machining can switch from one operation to the next in less than a second. The replacement of tools can be accomplished very quickly because many tools are pre installed on the turret of some machines, or there is a tool library that allows new tools to be loaded onto the spindle when needed.CNC copper and brass:
Materials we can use on CNC POGO PIN
Application Industries of CNC POGO PIN
Related Products
Related News