Square Neodymium Magnet Strong Magnetic Sheet
Specifications of Square Neodymium Magnet Strong Magnetic Sheet
We accept customized services:
Dimension requirements (length, width, thickness, tolerance, etc )
Processing according to design drawings
Magnet grade requirements
Surface treatment requirements (coating requirements)
Other requirements
Advantages of Square Neodymium Magnet Strong Magnetic Sheet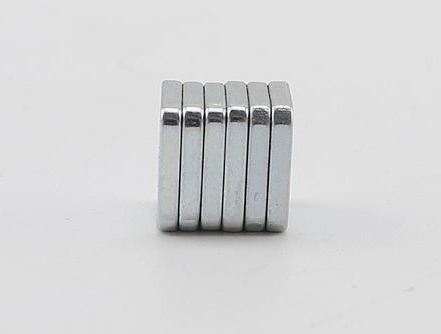 Strong Nd-Fe-B magnet. NdFeB has a very high magnetic energy product, coercivity, and high energy density, and the magnetic force is concentrated.
Resistant to breaking and long service life.
Selection of quality materials, high-quality products, and quality assurance.
Complete specifications, customized according to customer requirements
Why Choose KENENG Square Neodymium Magnet Strong Magnetic Sheet
KENENG has professional magnet production equipment and testing equipment. We are able to skillfully produce rubidium magnets, SmCo magnets, ferrite magnets, AlNiCo magnets, flexible magnets, etc. Not only are there many kinds of materials to choose from, we can also produce various shapes, such as annular, cylindrical, spherical, and so on. If you have samples or drawings, KENENG's magnet factory can also customize magnets according to them.
OEM: Receive pictures or samples → Design & drawing process → Make sample, approval by customer → Confirmation on order detail → Signing Pi → Receive deposit → Mass production → Receive Balance → Delivery
ODM Customer has no design: Design & drawing process → Quotation → Payment of design fee → Make CAD or 3D design → Make sample, approval by customer → Confirmation on order detail → Signing Pi → Receive deposit → Mass production → Receive Balance → Delivery
Related Products